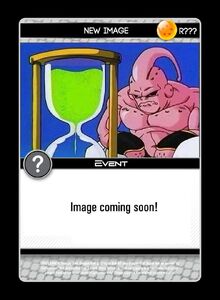 Card Type
Limit per Deck
1
Traits
Majin
Original Text
CONSTANT: Whenever you perform a copied attack, raise your anger 1 level.
INSTANT POWER: Use when one of your effects requires you to discard 1 card from your hand. Reveal that card instead.
POWER: Choose a non-INSTANT/non-CONSTANT Power of a personality in play not named "Buu, Evil Incarnate." Use that Power. If that Power is an attack, it is considered a copied attack for your effects.
Erratum Text
None
Official Clarifications
None.
Community Clarifications
None
Game Rules Links
To be added